Residence moving (Prestige)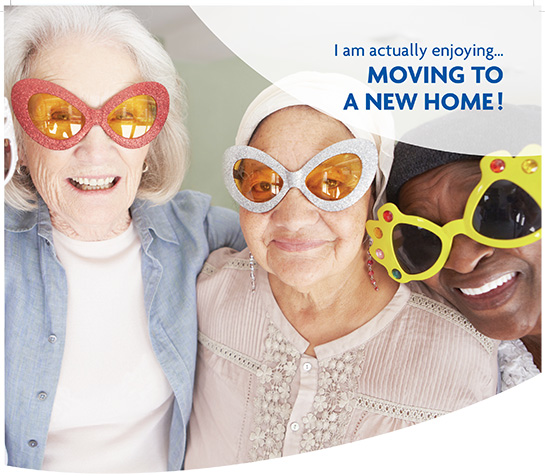 SERVICES FOR
SENIORS
With over 100,000 Seniors' moves under our belt, CA Déménagement is the market-leader in Seniors Relocation Services.
sk around, our reputation for our courteous and respectful approach to your relocation requirements makes us the only resource you need to facilitate and simplify your move from one home to another.
Whether you are moving to a condominium, an apartment or a retirement community, we can offer personalised assistance to ensure that you will enjoy a stress-free transition. Our qualified relocation specialists will assist you to ensure that you are safe and comfortable in your new premises.
We offer a full array of options, everything from a TURN-KEY solution to individual À LA CARTE services; we have everything you need to ensure your complete satisfaction, from the beginning until 
the end.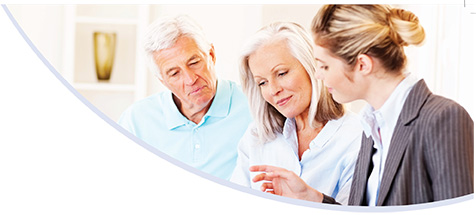 MEETING YOUR INDIVIDUAL NEEDS
1

Personalised evaluation

What better then to have someone focusing attentively to your specific needs? CA Déménagement will meet with you and undertake a complete evaluation that will provide a blueprint for a successful move to your new destination.
2

Organizing and coordinating your entire move

To ensure that your move goes as smoothly as possible, our team of professional move coordinators will be pleased to see to it that all services connected to your move are managed and scheduled so as to deliver a personalised and trouble free transition.
3

Planning what furniture to move and where to place it

CA Déménagement uses visualization technology to identify where each piece of your furniture will best be placed in your new premises. With your input, our team of move coordinators will design a safe and secure floor plan that will ensure maximum comfort.
4

Inventory and downsizing of your belongings

You have no doubt accumulated numerous personal effects over the years. Prior to your move, we can assist you in choosing what belongings to keep and what to give away, sell or dispose of.
5

Move management

No more worrying about all the little details. Our move coordination service can manage your move from A to Z, right up until the last item is placed in your new home.
6

Disposing of unnecessary furniture

Why not make a donation of surplus furniture that will not be going to your new premises. Numerous charitable organizations welcome your generous gift of these articles and your gesture will allow you to enjoy an unencumbered living space in your new home. We can assist you in this endeavour.
7

Moving day

Require assistance in the final placement and installation of your furniture and personal effects, or perhaps the installation of curtain rods or re-connecting your electronic entertainment center? CA Déménagement can take care of all of your needs.
8

The final touches

Colors, styles… Our professionals can offer you ideas to decorate your new home. Whether the complete transformation of a room or just to refresh the colors to suit your needs, we can help you with choosing colors, the selection of curtain patterns and any other requirement you may have.
9

Small pleasures or big changes

You wish to completely change your furniture prior to moving to your new home or simply find just the right lamp for your new reading corner? Our personalised shopping service is available to assist you.
10

Managing the little details

Rest assured that we can take care of your change of address. We will advise utility suppliers such as cable, telephone and electricity, Governmental entities and others of your new address thus ensuring a smooth transition. We can also assist you in organizing your private locker space. Our team can manage every detail so that you will feel ''at home'' as soon as possible.