Residential Move
Déménagement C.A. is specialized in all types of residential moves; whether you are moving to a home, an apartment or into a retirement home. Our moving company can move you regardless the distance of the city you are relocating to. A residential move within 150 km is considered a local move. Beyond that distance, it's considered a long distance move.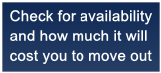 Economical residential move
Déménagement C.A. has the solution for optimal savings. You can select our truck & driver option which includes blankets and dollies. This way, you only need to call upon your friends to help with packing, loading, unloading and unpacking. This option provides you with the core moving elements without the hassle. Upon request and free of charge, we can provide you with a quote based on an hourly rate.
What to consider when moving
Moving tips
Déménagement C.A. has created a preparing your move plan with tips and checklists for what needs to be done six weeks prior to your move. If you prefer to call us, feel free to do so and one of our consultants will gladly assist you.
Free quote
To help us make the most accurate evaluation, please fill out our moving inventory list and send it back to us via e-mail with the following: name, phone number, "move-from" address, "move-to" address and moving date. Following the reception of your request, one of our consultants will contact and discuss our moving fees associated with the information you have entered.
Disassembling furniture
In some cases, certain furniture pieces are required to de dismantled (bed frames, desks, bookshelves, tv cabinets, etc.). This type of moving service is one of many services offered by us.
Organizing your moving tasks
We can alleviate any task you prefer not to handle. Déménagement C.A. wants your move to go as smoothly and as carefree as possible. Let us know which moving service you require.
Supplying boxes
Packing fragile items
Disassembling items and furniture pieces
Packing small, last minute items
We will make sure to protect large items (appliances, televisions, etc.) with our padded covers.