Specialized Moving
Déménagement CA's staff will gladly evaluate the cost for specialized moving your fragile, large or heavy items (pianos, spas, heat pumps, safes, big screen televisions, grandfather clocks, artwork, mirrors, etc). Our large fleet of trucks allows us to transport any type of goods and deliver in a timely and most affordable way anywere throughout Quebec.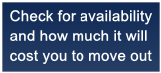 At Déménagement CA, we make sure our employees are properly trained to face every aspect of moving specialized items. Our team of dispatchers ensures delivery costs and travel time are advantageous. We are the industry leader in home delivery and moving fragile, large or heavy items. Our teams have the best and safest tools available on the market to handle these moves.
If you require any additional information regarding our transportation division Transport C.A., we will be pleased to answer any of your questions.